Description
Mont Ventoux is without doubt one of the most iconic and toughest climbs in the French Alps, featured in the Tour de France 15 times including 10 summit finishes. The climb became infamous after the tragic death of British cyclist Tom Simpson in 1967 who died from heat exhaustion. And who could forget the extraordinary scenes of Chris Froome running up the climb in the 2016 Tour.
A true mecca for road cycling enthusiasts, many joining the Club des Cinglés du Mont Ventoux  (Crazy Club of the Windy Mountain!) completing all 3 ascents in one day.
How could we not create a design to honour it?!
Product details
Dark grey T-shirt / 100% organic cotton / Orange screen print / Fair Wear Foundation* T-shirt / Machine wash cool at 30°C / Iron on reverse
Size Guide
S=34-37″ /  M=37-40″ / L=40-43″ / XL=43-46″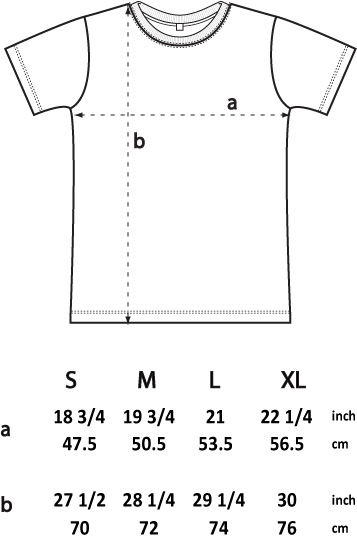 *Fair Wear Foundation = Ethical standards for workers. No use of child labour, No use of forced labour, Safe and healthy working conditions, Legal labour contracts, Payment of living wage, Freedom of association and the right to collective bargaining, No discrimination against employees, No excessive hours of work