Description
This T-shirt pays homage to what many believe to be the toughest and most iconic of the Spring Classics, the Paris-Roubaix. First raced in 1896 the race starts just outside Paris and finishes in the iconic setting of the Roubaix velodrome, close to the Belgian border. Made famous and feared by many for its brutal and unforgiving cobbled sections, or pavé. The infamous race is also know as "L'enfer du Nord", or the Hell of the North, a description given to this area of Northern France by the race organisers in the aftermath of WWI.
We love the classics, and this is without doubt our favourite.
Product details
White T-shirt / Regular fit / 100% recycled polyester / Full colour sublimation print / Fair Wear Foundation* T-shirt / Branded label in collar / Machine wash cool at 30°C / Iron on reverse
Two variations of this product are available, either Green text on Black cobbles, or Pink text on Grey cobbles.
Recycled?
Each T-shirt is made from 100% recycled post-consumer polyester, on average recycling 7 used plastic bottles.
 Size Guide
Equivalent UK Men's Sizing:
XS=32-34″ / S=34-37″ /  M=37-40″ /  L=40-43″ /  XL=43-46″
Equivalent UK Women's Sizing:
XS=10 / S=12 / M=14 / L=16 / XL=18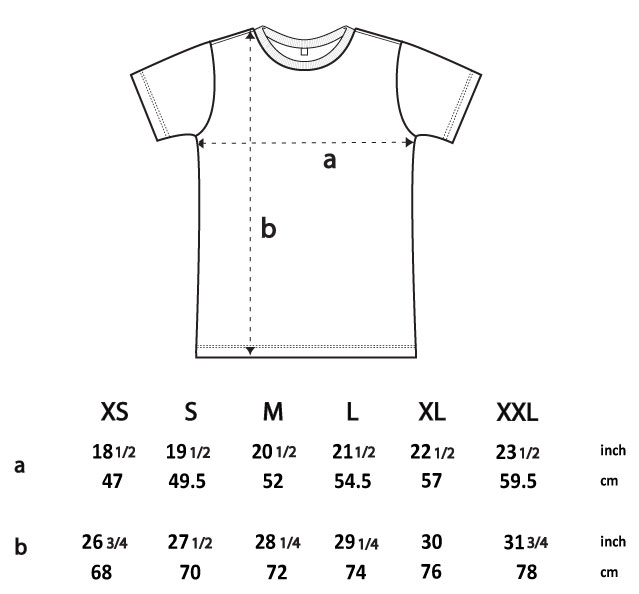 *Fair Wear Foundation = Ethical standards for workers. No use of child labour, No use of forced labour, Safe and healthy working conditions, Legal labour contracts, Payment of living wage, Freedom of association and the right to collective bargaining, No discrimination against employees, No excessive hours of work